Mission Statement
HorsePower provides equestrian programs/therapies for individuals with physical, emotional, and/or cognitive challenges in a quest for personal independence, accomplishment, self-pride, and well-being.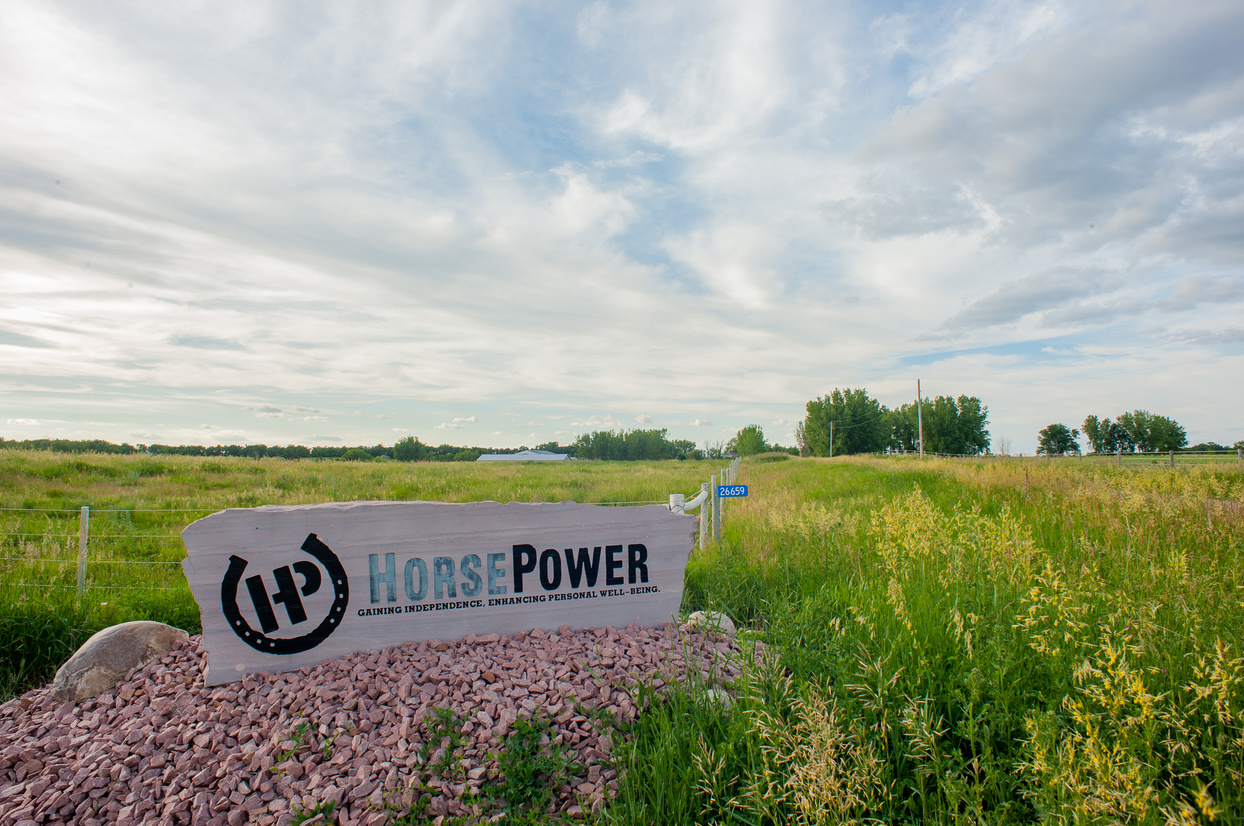 Our History
HorsePower, formerly known as Handi-Riders, Inc., began in 1985 in the backyard of the Sally Griggs family in Hartford, SD. Originally a summer only program, Handi-Riders operated by relying on the generousity of the Griggs family, and volunteers across the Sioux Empire. Using loaned horses and saddles, and alot of creativity Handi-Riders grew steadily throughout its first 25 years of existence, moving from its home in Hartford to Cottonwood Stable in Sioux Falls, South Dakota.
Upon its 25th anniversary Handi-Riders acheived the long held dream of its founders by expanding the program to year round. Through generous grants from The Larson Foundation of Brookings, South Dakota the organization was able to insulate and heat its facility, create an awning to protect riders from the elements upon arrival, and create paddocks with a heated watering system. With all of these changes came a new name; HorsePower.
With increased ability to operate, HorsePower's programming grew rapidly. Hippotherapy was added to our offerings, and partnerships were developed with local organizations like Lutheran Social Services, Dakota Abilities, and LifeScape. It was soon realized that in order to serve the individuals in the community that needed HorsePower the most a fund would have to be developed to assist riders in paying for services. In response to this HorsePower began their scholarship program to raise funds from the community to help supplement the riding expense for riders living on limited incomes.
HorsePower's ridership has steadily increased since this time. In 2019 HorsePower added Equine Facilitated Psychotherapy, and partnered with The Sioux Falls Vet Center to begin offering programs to Veterans across South Dakota. Today HorsePower is proud to serve over 100 individuals each year with a myriad of ability levels.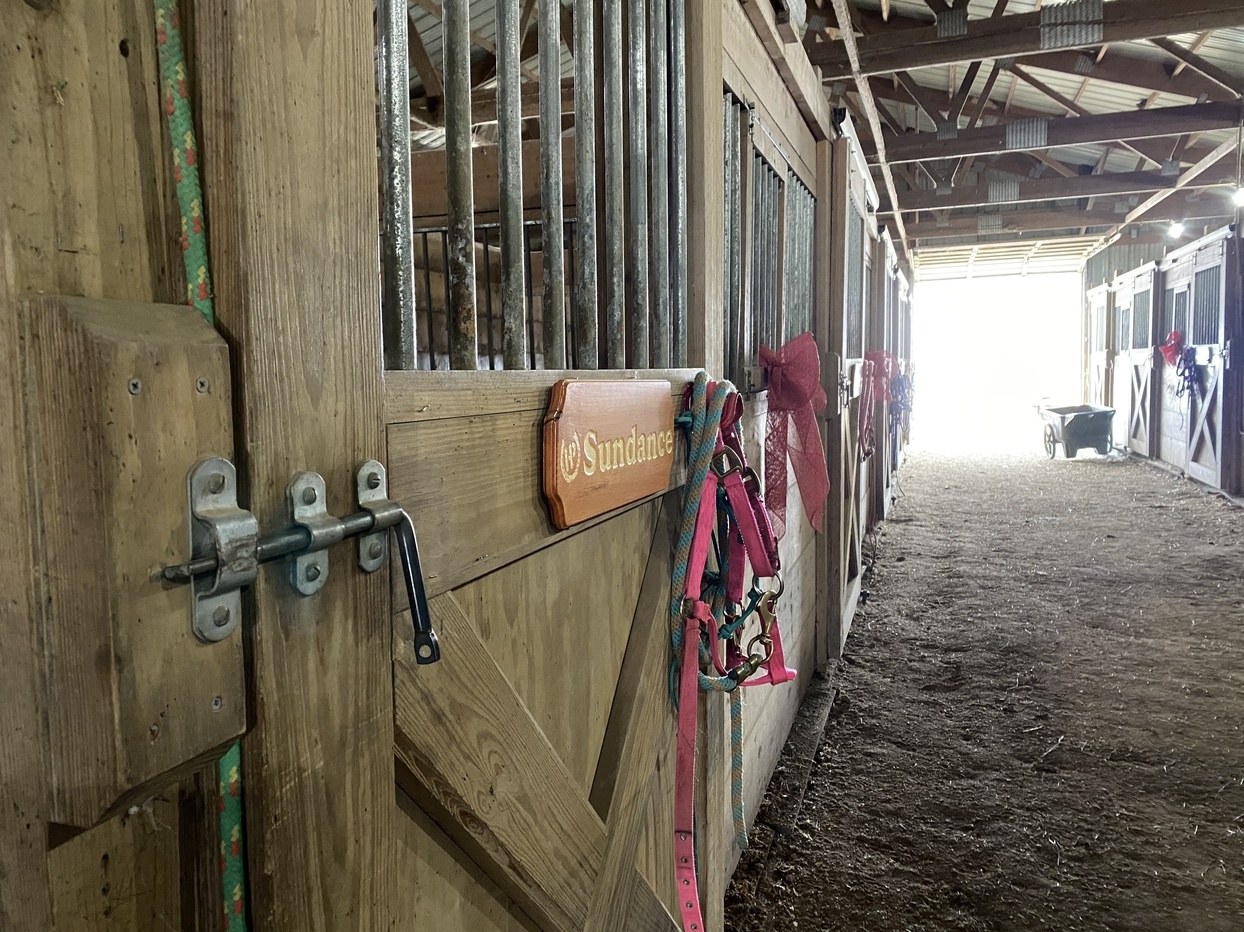 The Board of Directors and staff at HorsePower still carry on the dream of the early founder, especially the vision and leadership of the very special Hartford family who dedicated their lives bringing this dream to reality. We send a heartfelt thank you to the community and all of our supporters. It is because of your generosity that we have been able to make a difference in so many lives! It is impossible to count the hours of sacrifice of the family of Sally Griggs, including Beckie Joe Petterson, Mandy Jo Healym and Kris Kalb. Thank you!
Our Facility
HorsePower's facility is leased from the family of Matt and Dawn Jamison. This beautiful barn provides HorsePower with the following amenities: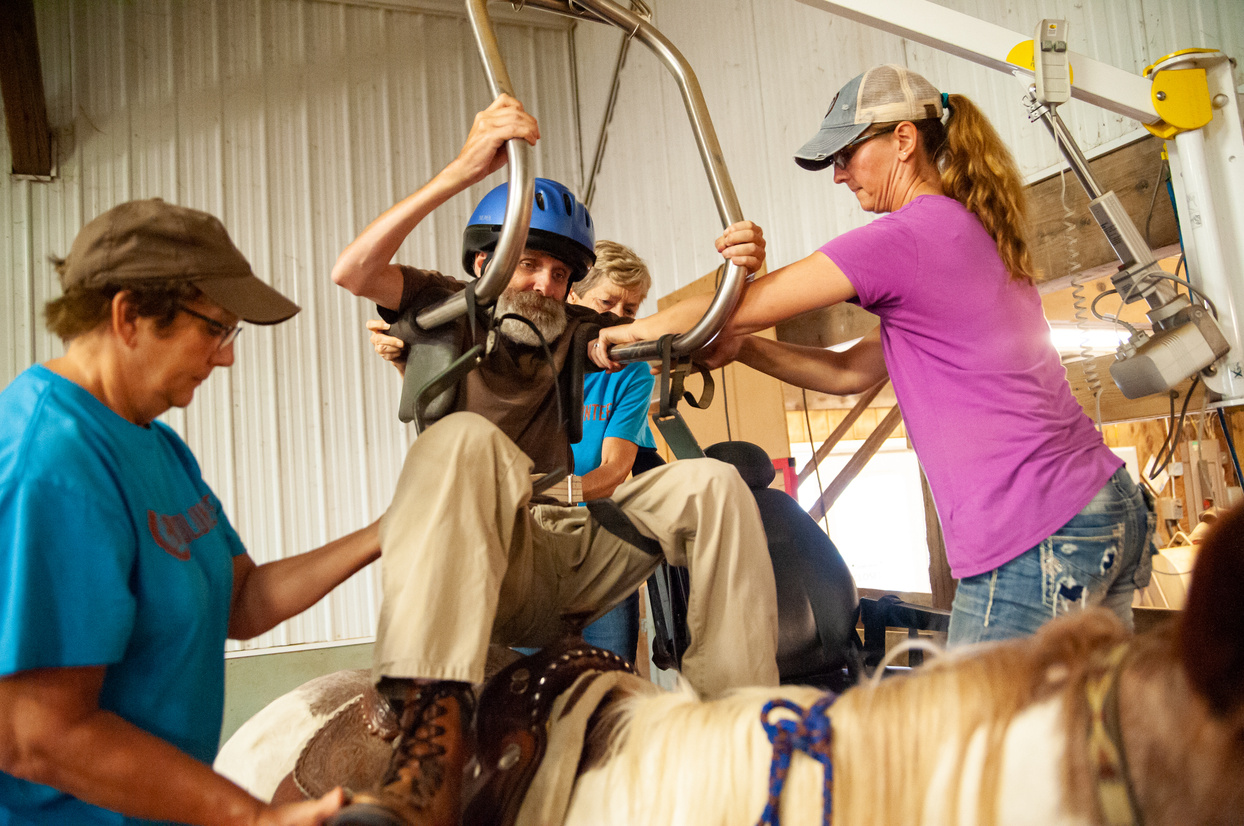 40 stall barn
80 by 120 heated indoor riding ring with quartzite, milled rubber, and magnesium chloride footing
Wheel chair elevator
Helping Hands lift
Lobby
Heated louge
Wheelchair accessible bathroom with adult changing table
Board room
Awning
4 dry lots
8 acres of pasture land
full size outdoor riding ring
Asphalt parking lot
This facility is located 10 miles west of Sioux Falls, South Dakota. Visitors are welcome during the week Monday through Friday during business hours.