HorsePower horses are a special bunch selected for their calm demeanors, unique gaits, and cooperative attitudes. We use a range of breeds from American Bashkir Curly horses, to Arabians. Our horses are trained to handle the unpredicatability of life in a therapuetic environment, and are treated to care that befits their most special jobs! All horses in our program are given yearly teeth floats, sheeth cleaning, vaccinations and check ups. These lucky critters also regularly recieve chiropractics, Pulse Electro Magnetic Field Therapy (Thank you Midwest PEMF!) , and a few too many apples!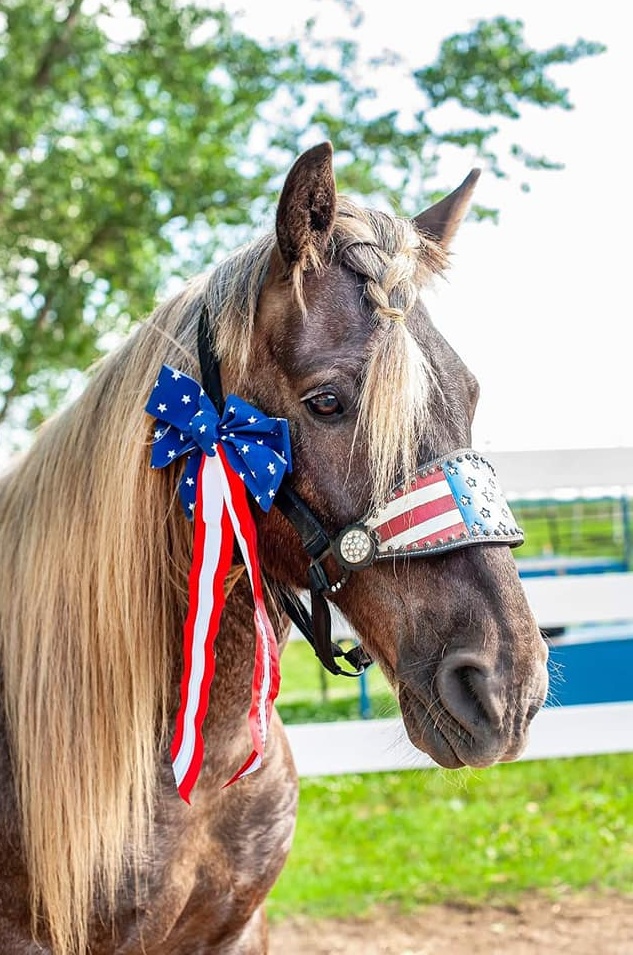 Captain America
Captain America is an 15 year old Gypsy Vanner Horse that was purchased from Kentucky with the generous Sanford's Legends for Kids grant. He is used in Hippotherapy and his sturdy 13 hand build makes him extremely adaptable to many different sized riders.
Captain is proudly sponsored by Culver's!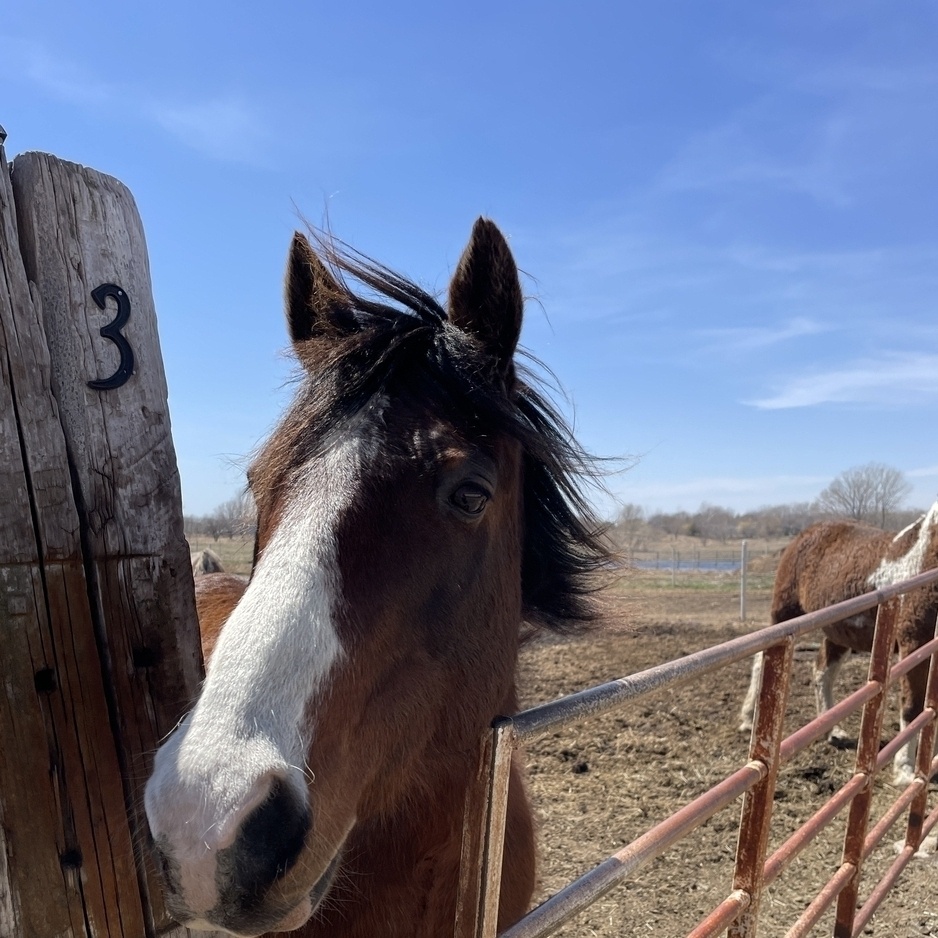 Rainey
Rainey is a 19 year old POA. He is on the smaller side but do not let that fool you, he has a lot of spunk in that little body. Rainey is used in Hippotherapy and he tones down his spunkiness as soon as his rider walks in. He absolutely LOVES attention and is the first to the gate for some scratches. Rainey also likes to have fun, he can be seen playing with his buddy Captain out in the pastures. Rainey was generously donated to HorsePower by Marisa Draper.
Rainey is Sponsored by Keith Thompson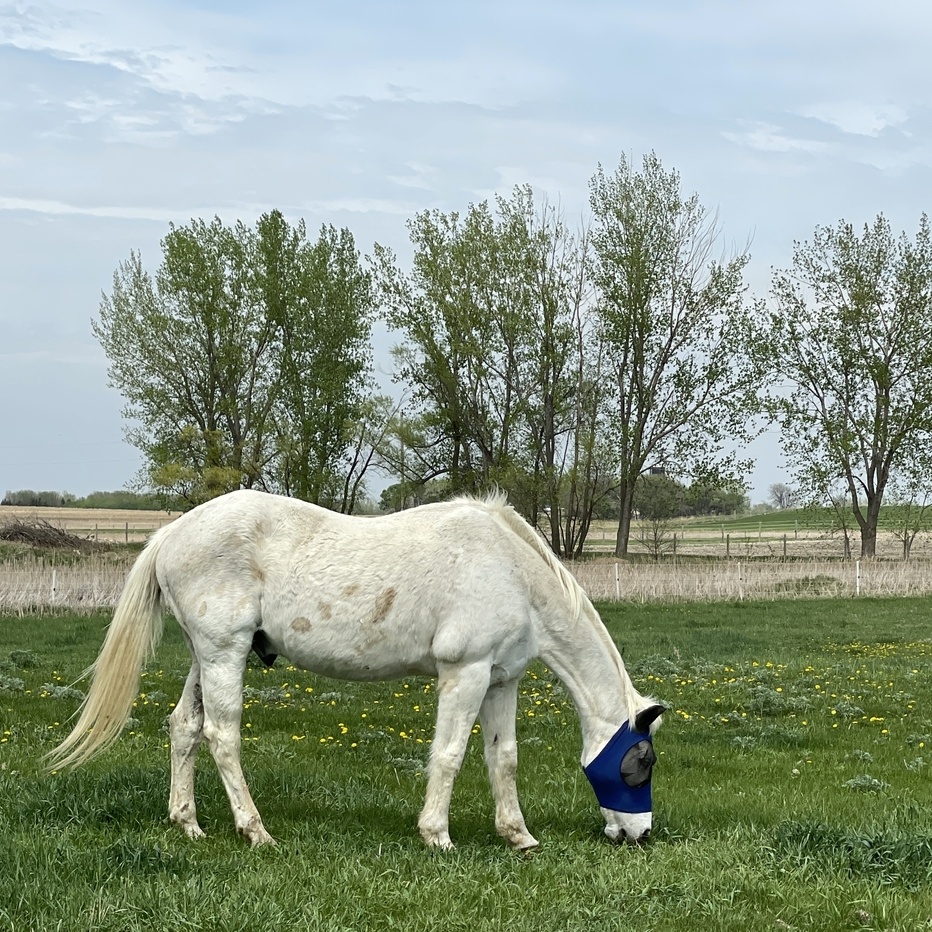 Jack
Jack is the oldest in our herd at about 23 years old, he is a slow and steady kind of guy. His favorite things are eating and getting groomed. Jack is used in Therapeutic Riding. He is going blind in his right eye but trusts his leaders and riders to keep him safe while walking around.
Jack is proudly sponsored by Beth & Carmen Olivieri. Thank you, Beth & Carmen!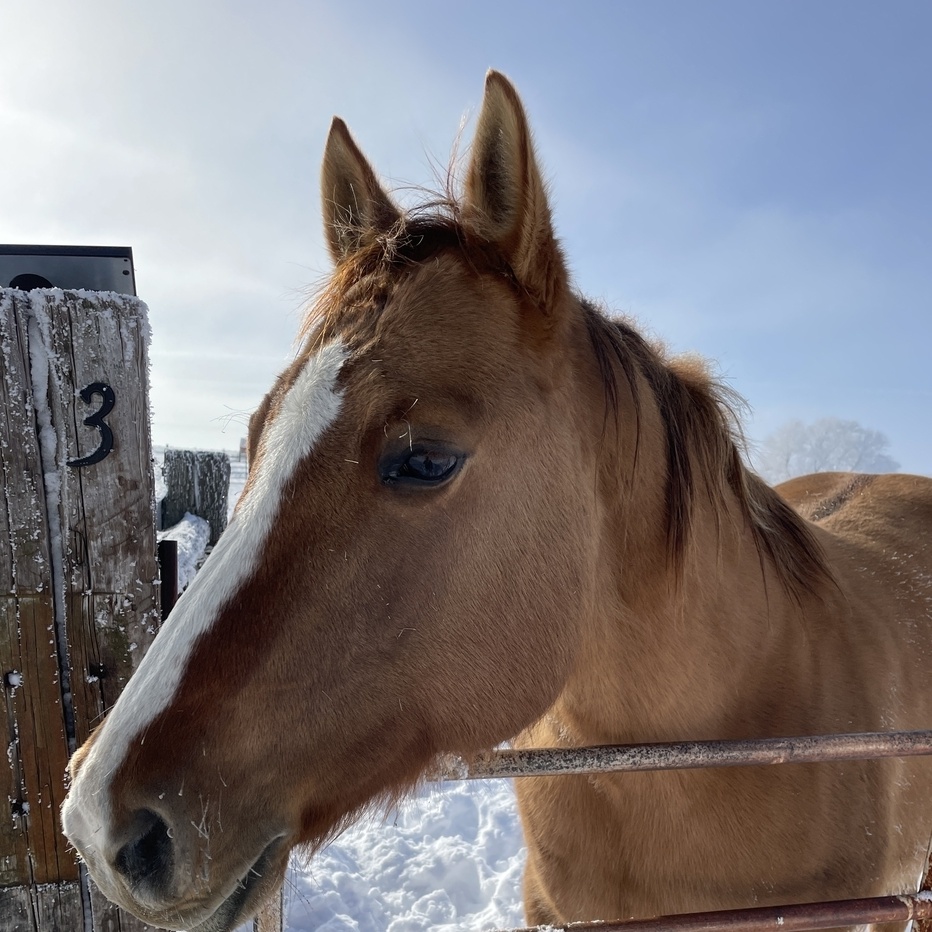 Dunny
Dunny is a 18 year old mare who was generously donated to us after retiring from a career in cutting. Her calm nature and sturdy build make her a wonderful fit for both the Hippotherapy and Therapeutic Riding programs. Dunny is a sweetheart and loves being doted on by anyone who will give her a little extra TLC.
Sponsor Me!