Captain America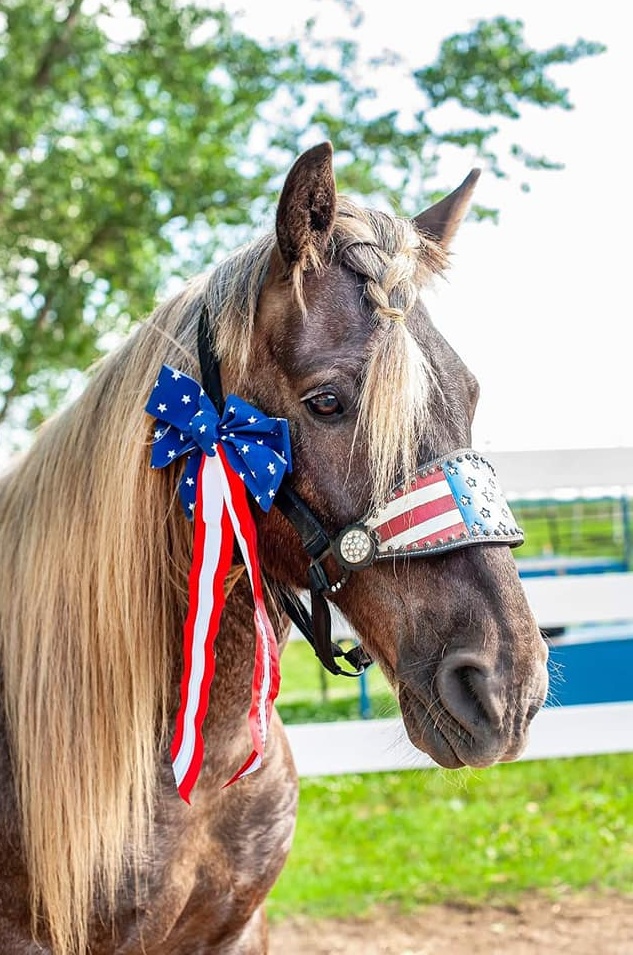 Captain America is an 11 year old Gypsy Vanner Horse that was purchased from Kentucky with the generous Sanford's Legends for Kids grant. He is used in both Therapeutic Riding and Hippotherapy and his sturdy 13 hand build makes him extremely adaptable to many different sized riders.
Arrow
Arrow has quickly become a crowd favorite as one of the newest members of the HorsePower Herd. He is a Curly horse who came to us from Minnesota and is now owned by board member and volunteer, Teri Abel. A couple of fun facts about this breed--he is hypo-allergenic, and he has no mane or tail! His young spirit and curiosity make him a very loveable guy. We are excited to have him on board!
HUGE Thank you to Novak Sanitary for sponsoring Arrow!
Diesel
Diesel is one of our "huskier" quarter horses. His bulky 16.2 hands have been a huge asset to our Therapeutic Riding program for our bigger riders. He is currently leased to HorsePower by Sarah Newell, who is also a regular volunteer out here at HorsePower! We are so happy to have Diesel!
Doc Hudson
Doc Hudson is definitely one of a kind!! Doc is another 16 hand gelding who has really adapted well to our program and is suitable for a variety of riders. He isn't in a hurry to go anywhere and enjoys his naps. He is owned by our instructor, Shelly Bartels. We love him here!
Doc Hudson is proudly sponsored by Julia Nyberg! Thank you Julia!
Legend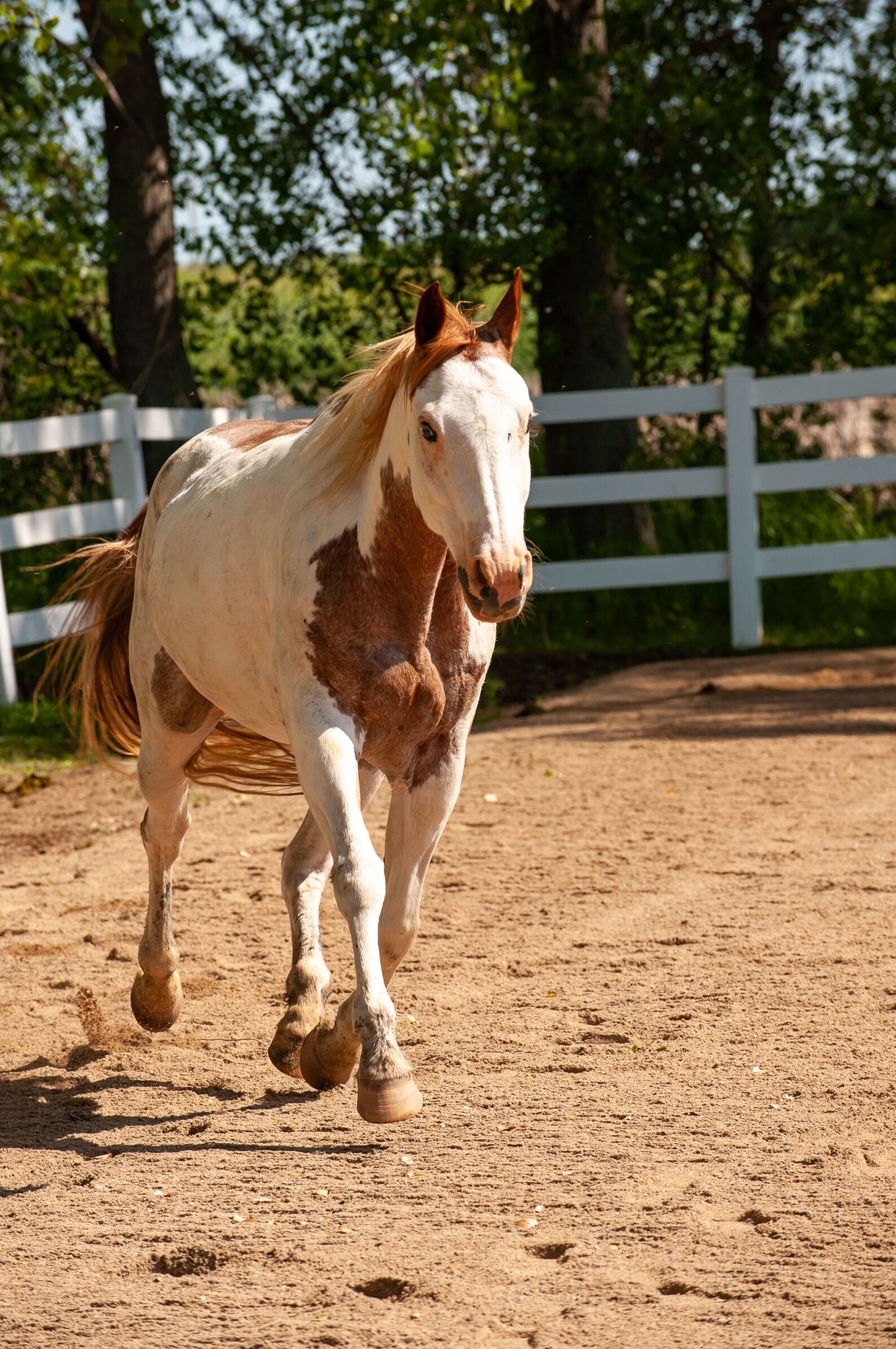 Legend is an American Paint Horse who is owned by our Program Coordinator, Jocelyn Doan. He is a big, loveable sweetheart that everyone falls in love with. His silly antics keep everyone smiling at HorsePower!
Rusty
Rusty is a very responsive horse, making him a great mount for our more independent riders. His narrow withers make him a great horse for those riders that have difficulty with tight muscles. Rusty is owned by Raechel Malmberg, and loved by all.
ROSIE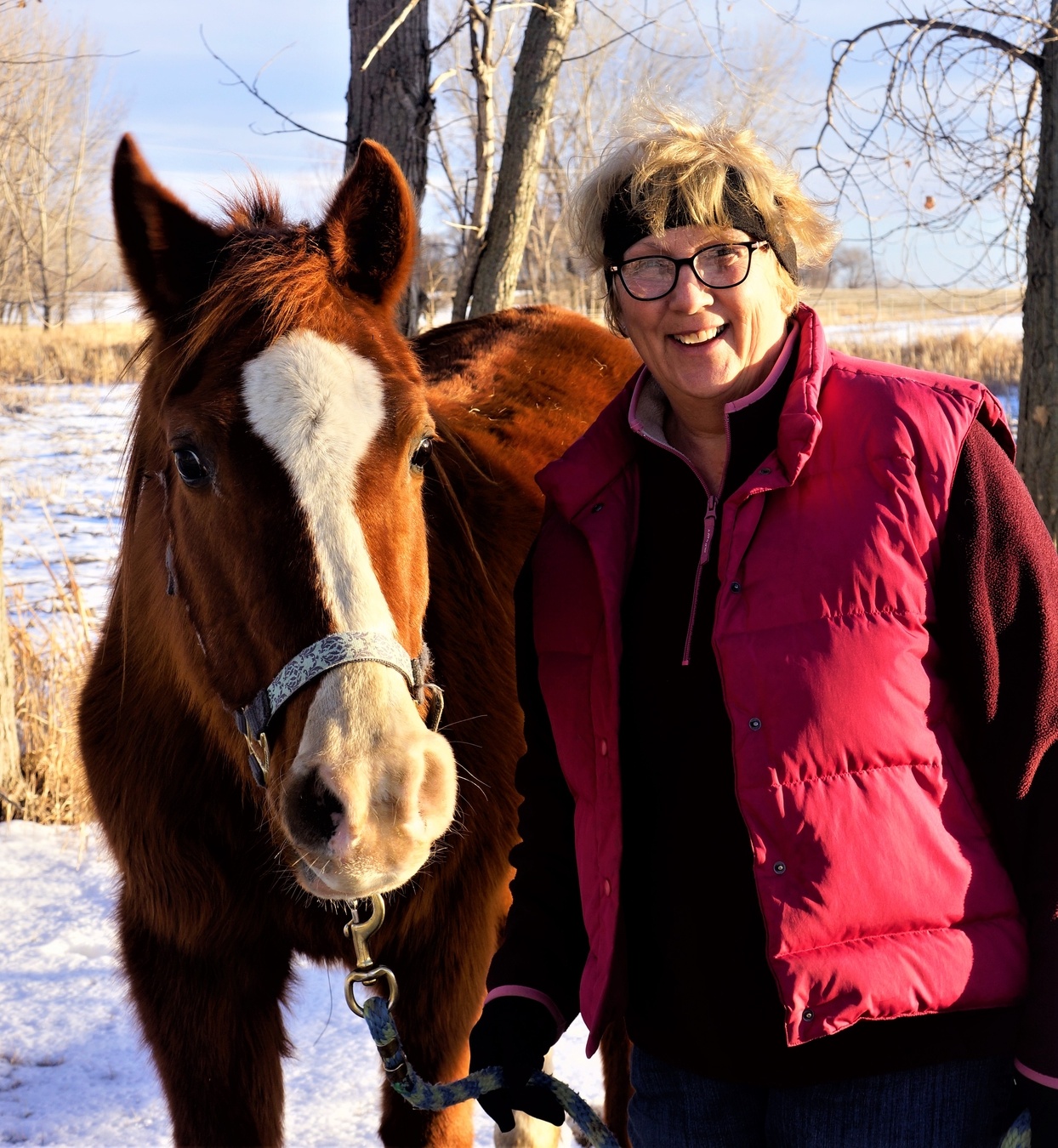 Rosie is a 15 year old that is owned by Ava Bleyenberg and leased to HorsePower. She is currently used in both Therapeutic Riding and Hippotherapy because she is the perfect size to allow our less flexbile riders the ability to extend their legs across her back and onto her sides. She is also used in Ground Work and Independent Riding with new riders because of her calm, patient demeanor. We are happy to have Rosie on the HorsePower team!
Thank you so much to Maurieva Lykken for sponsoring Rosie!
Uno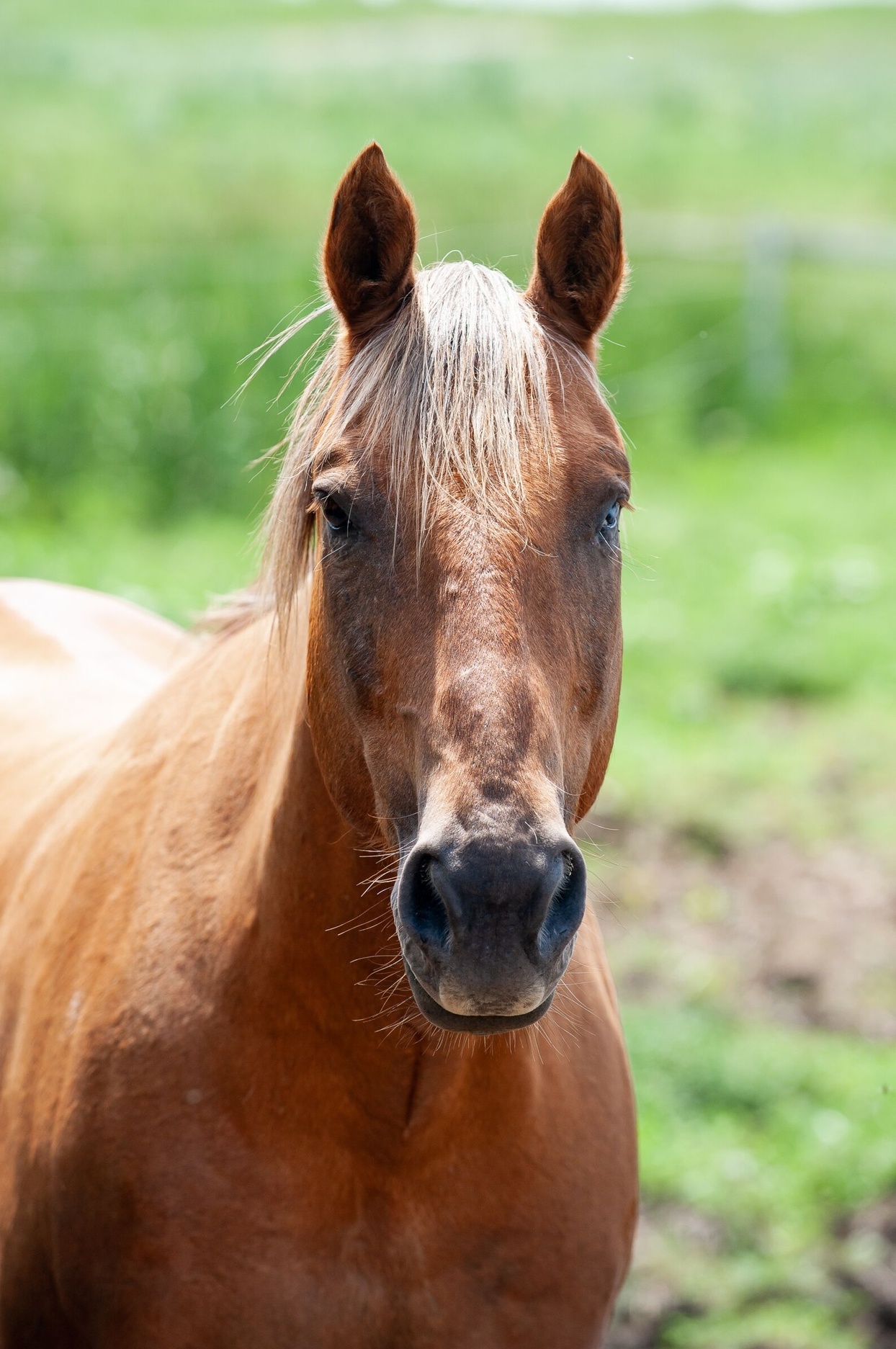 Uno is a dark Palomino gelding and is one of HorsePower's newest recruits! He is currently used in both Therapeutic Riding and Hippotherapy, and is one of the sweetest boys on the farm. He is owned by our instructor, Shelly Bartels.
Big, big thank you to the Messerschmidt and Tencate Families for sponsoring Uno!
Sarsaparilla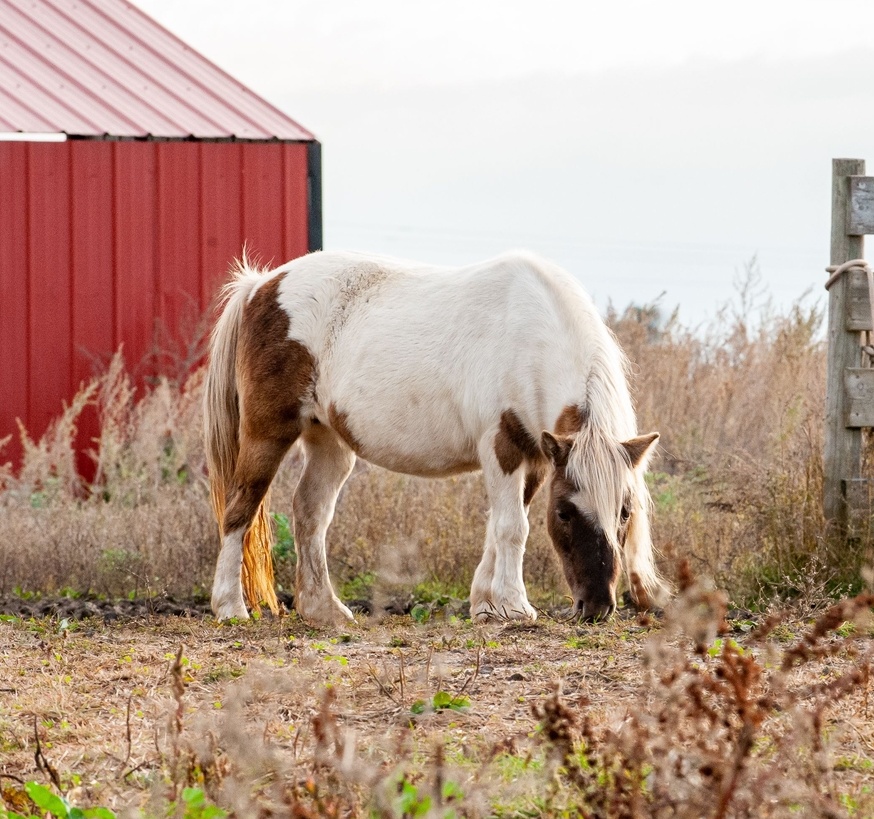 Sarsaparilla or "Sassy" for short is HorsePower's first miniature horse! With her small stature and sweet demeanor, she makes a great addition to help out our more shy participants of the ground work program--who may otherwise be a little intimidated by our larger members.
Moon & Sundance
Moon (Left) and Sundance (Right) came to us in December of 2019, making them the newest additions to our team. They're a little camera shy so we've yet to get professional headshots! Moon is the youngest member of our herd and still has a thing or two to learn, but her gentle, kind heart makes her perfect for our program. Sundance is a middle-aged, more seasoned gal who has been through a thing or two and has some fun tricks to show. She will be used a lot to help give her pal Captain America a break. Both of these gals are owned by Andrea Koch. We are so glad to have these lovely ladies!
Stella Luna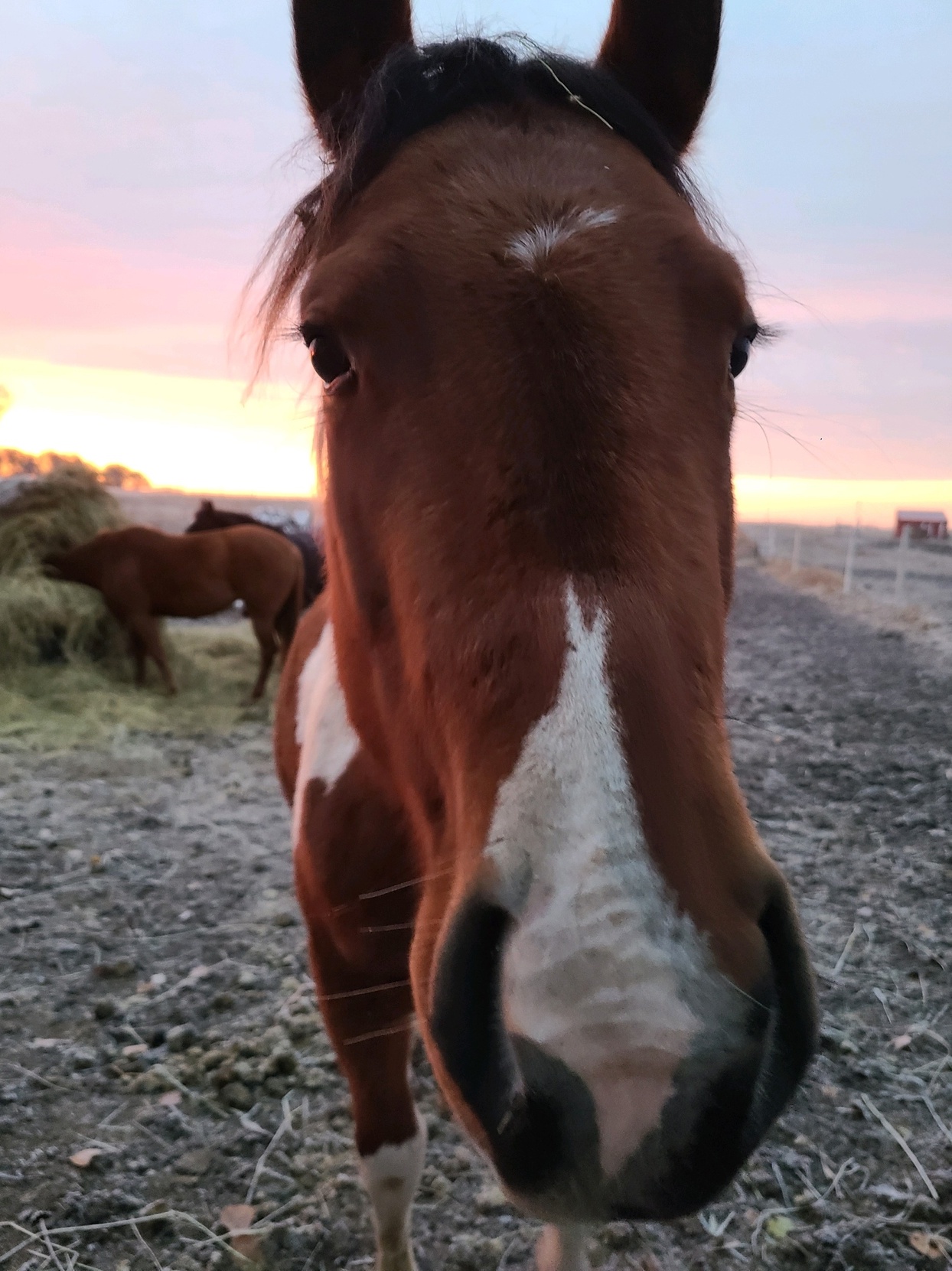 Stella Luna is a young little lady new to HorsePower in 2020. She is the youngest member of our herd and has the sweetness and curiosity to liven everyone else up a bit. She will grow up at HorsePower and be introduced to the program when she is old enough for it. She's got a sweet little face and is quite the intelligent gal.
We are glad to have the spunk of Luna around the barn!
---
Sponsor A Horse
Many of the remarkable accomplishments of our riders would not be possible without our special equine partners. Sponsor A Horse is a program where you can sponsor one of HorsePower's therapeutic horses. With a sponsor's donation of $1000 you will be the exclusive sponsor of your chosen horse for one year. This will help provide feed, bedding, and routine dental and veterinary care. Your name (or the name of a loved one) will be placed outside the horse's stall. You will have the opportunity, by appointment only, to meet and have a photo taken with your horse. A picture of you, your family, or your group will be on our website next to your selected horse. If you follow our FaceBook page, you will be able to see updates on how your horse is impacting lives of our riders.
You will be the exclusive sponsor of your chosen horse for one year
Your name (or that of a loved one) will be placed outside the horse's stall
Your name, including a photo of you, your family, or your group will be posted on our website next to the horse you sponsor
You will receive a certificate of sponsorship with a photo of your horse
By appointment only, you will have the opportunity to meet and take a photo with your horse
*This agreement in no way entitles sponsors to ownership and/or exclusive privileges in any way to sponsored horse.*
Support A Horse
Supporting the herd helps to provide the necessary funding to keep the wonderful herd happy and healthy. On average, it costs approximately $1000 each year to provide feed and bedding along with dental, veterinary, and hoof care.
Feed - $25

This will provide one bag of Triple Crown Senior horse feed. Each bag will last one horse approximately one month.

Farrier - $45

This will provide one farrier service to one horse. Each horse requires a farrier visit every 6-8 weeks (6-8 visits a year).

Veterinary - $125

This will help provide one of our horses with routine dental and veterinary care. Most horses need dental work once a year and routine vet care, like vaccinations and deworming, twice a year.