Margaret Doom
Executive Director
Margaret Doom, a life long horsewoman, studied sociology at University of Minnesota Morris. She has worked with riders from all walks of life in a myriad of disciplines. Her passion is to empower both horses and people to reach their full potential emotionally, cognitively, and physically.
When she is not at the barn she is an avid reader, writer, and painter. You can find her snuggled up with her Springer Spaniel, Clover, or in the kitchen cooking up a storm.
We are so thankful for Margaret!
Tammy Doan
Occupational Therapist-Hippotherapy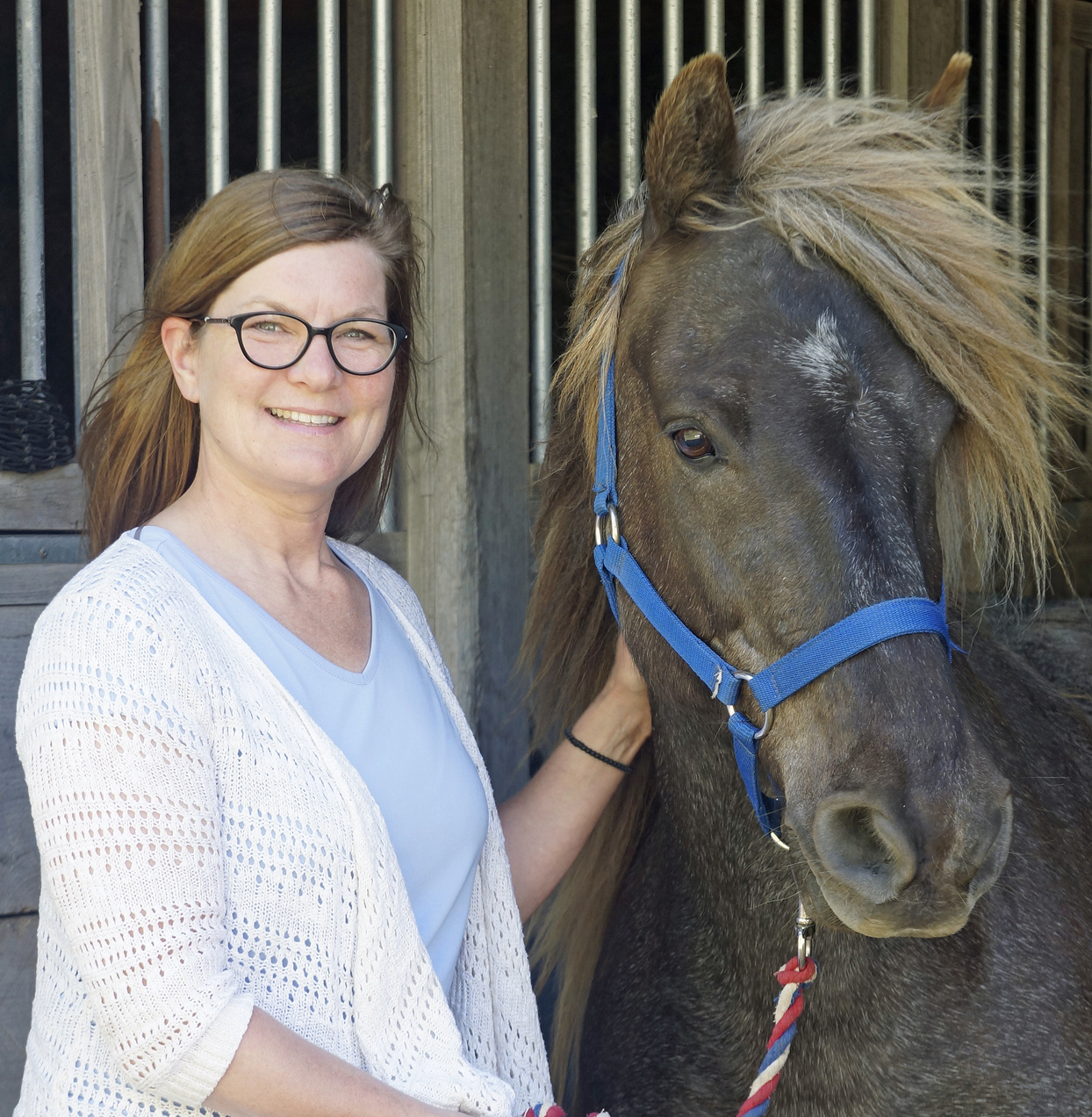 Tammy Doan began her HorsePower journey as a volunteer in January of 2015 and found herself filling a very valuable role--Occupational Therapist for the Hippotherapy Program--by May 2015. Tammy was born and raised in North Dakota and received her Occupational Therapy degree from the University of Minnesota. She has lived in South Dakota since 1998. Through her OT career, Tammy has provided her services in a variety of settings including the school system, residential care centers, long term care facilities, community outpatient, and home health. Along with her desire to help others reach their full potential, Tammy has a love for horses. "I believe the power of a horse to help facilitate therapy goals is a truly amazing and unique experience. I am very excited to be a part of HorsePower's mission!"
When Tammy is not at the barn, she can be found cruising the back country roads on her motorcycle, spending time with her family, attending hard-rock concerts with her daughter, or snuggled up to a good Halmark show. We are so thrilled to have Tammy as a part of our team!
Shelly Bartels
Head Instructor
Shelly Bartels began as a chore volunteer at HorsePower in 2012. She later began helping in lessons and continued on to become a second instructor in the summer of 2018. Shortly after she became the head instructor and now leads lessons four days a week. Shelly is the proud mama of Doc Hudson and Uno.
Formerly an Exercise Specialist in Cardiac Rehab at Sanford Hospital, Shelly is also currently a Certified PEMF Practitioner. Not only does she do this for people, but she also performs it on horses--ours included!
When Shelly is not busy with lessons or helping members of the community feel better, she enjoys spending time with her 2 and 4 legged friends and family members. She likes going on trail rides, working with her family dog, or watching her daughter throw darts. We are so lucky to have Shelly!
Jocelyn Doan Program Coordinator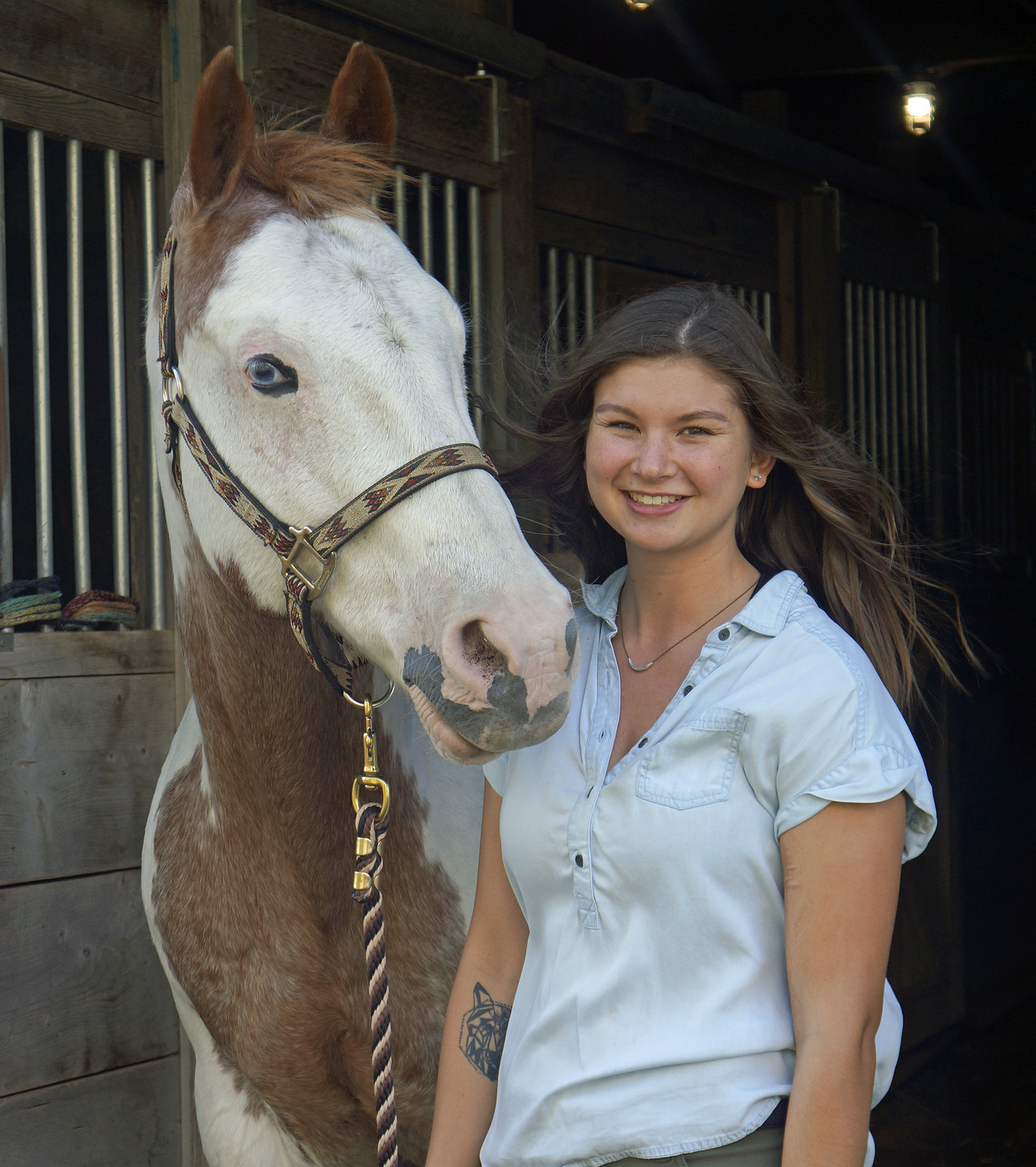 Jocelyn Doan joined the HorsePower team as Program Coordinator in May of 2019, though her heart has been part of the HorsePower mission since she began volunteering in 2013. She graduated from Dakota State University and is a Registered Respiratory Therapist as well as an Emergency Medical Technician (EMT). Jocelyn's favorite thing about horses "Is the emotional bond you can form without even speaking the same language."
When Jocelyn isn't out at the barn performing her behind-the-scenes magic to ensure our programs are functioning cohesively, she has a wide range of hobbies that she enjoys. These hobbies range from crocheting to participating in mixed martial arts, but if you want to know what one of Jocelyn's biggest passions is--ask her about traveling and spending time in nature and watch her eyes light up. Jocelyn feels at home in nature and can be found enjoying the great outdoors in ways such as snowboarding, backpacking, surfing, and rock climbing. If you come across Jocelyn in the wild, you may see her dog, Letty, by her side. Our lesson horse, Legend, also stole Jocelyn's heart. In the summer of 2019, Jocelyn proposed to Legend that he be hers forever – and there were no "neighs" to be heard.
Raechel Malmberg Independent Riding Instructor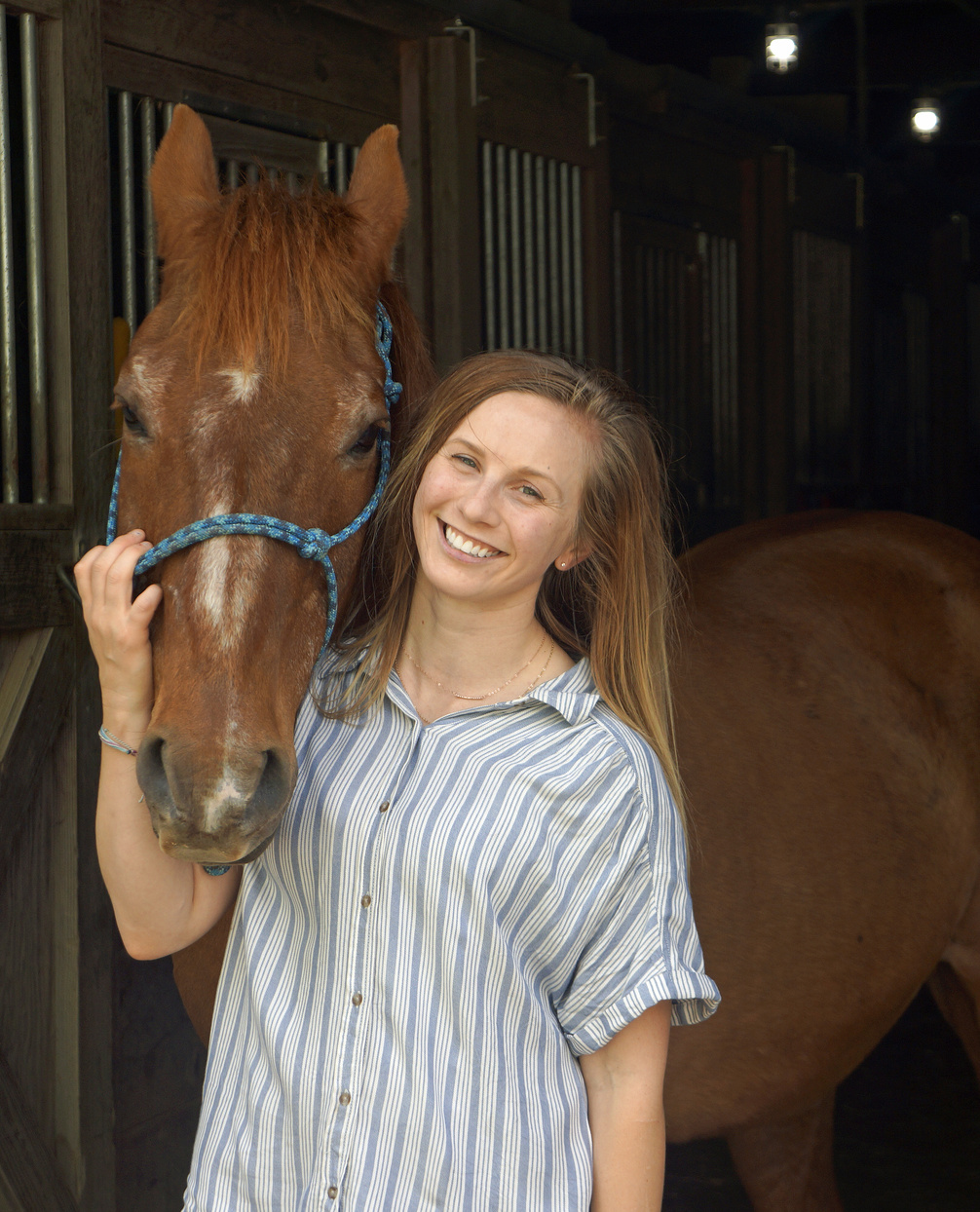 Raechel Malmberg joined HorsePower's group of phenomenal volunteers in 2017 and hasn't looked back. She has been lucky to partake in a wide array of horse-related experiences since her youth, some of which include: teaching riding lessons to campers in the Rocky Mountains, participating in collegiate-level rodeo, and volunteering with multiple facilities on two separate continents that offer equine-assisted therapies to their clients. Due to her varied experiences in different arenas, Raechel feels confident when she says that HorsePower is the most transformative program she has been lucky enough to be involved in. In the summer of 2019, she gratefully accepted a position with HorsePower as a riding instructor.
Raechel has a Bachelor of Arts degree in Psychology and is currently pursuing an accelerated Bachelor of Science degree in Nursing at the University of Sioux Falls. After graduating in May of 2020, she plans to continue teaching riding lessons at HorsePower and hopes to also work in the neonatal intensive care unit (NICU) as a registered nurse. When Raechel isn't at the barn, she can be found spending time with her family, running, or with her nose in a good book. Raechel and her family are the proud owners of Rusty.
Andrea Koch Summer Therapeutic Riding Instructor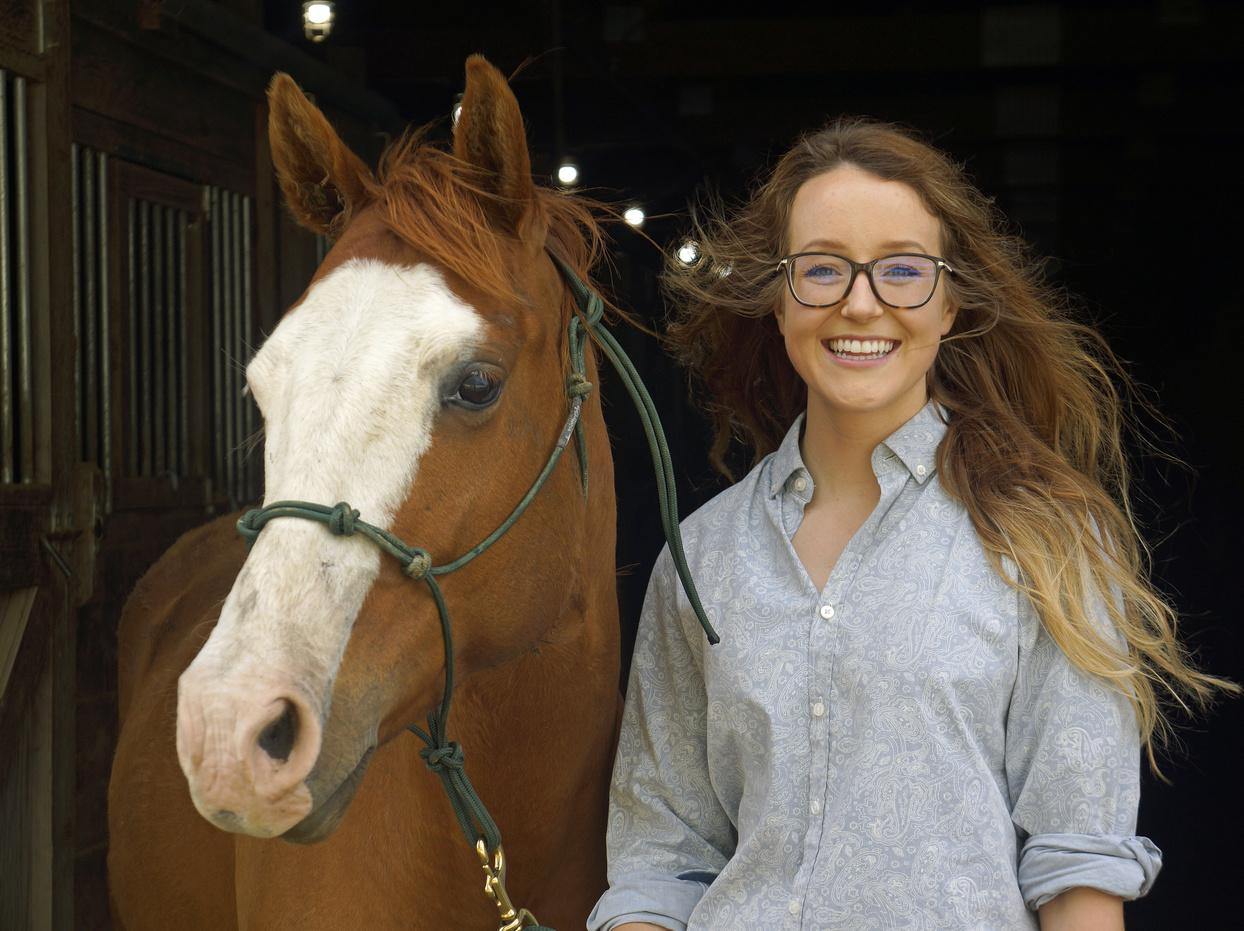 Andrea Koch went to Black Hills State University and has degrees in K-12 art education and Special Education. You can usually find her with dog licks on her glasses, paint in her hair, dirt on her boots, and a smile on her face. Nothing brings a gleam to her eyes ore than the prospects of a new project. She is happy to talk back-yard chickens to anyone who will listen.
Andrea has a knack for creative lesson planning and working with individuals with diverse needs and is excited to share that with HorsePower. She has found healing and inspiration in loving on animals and working with horses. If you get the opportunity to work with her, you will clearly see her passion in helping others along their journey through animals as well.
Kris Miner Equine-Facilitated Psychotherapy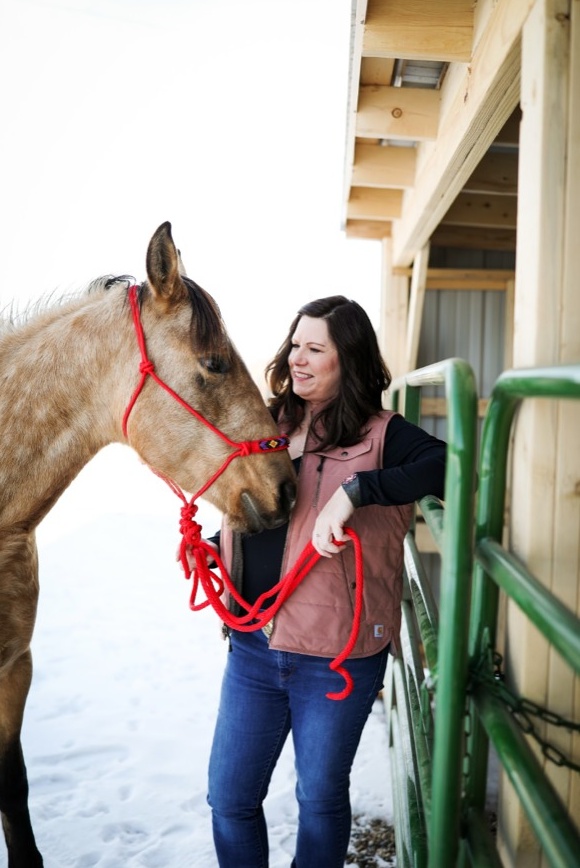 Kris has been helping people heal for over 20 years. She has experience as an in-home family therapist, a social worker and as a Restorative Justice professional. Kris is skilled with working with trauma survivors.
Kris runs the program at HorsePower called Healing with Horses. This program utilizes the horses' natural gifts of being in the present and engaging with people in ways that offer support and growth. The sessions offer deep insight and healing opportunities.
Contact Information: 605-831-0119 • kris@genredroad.org • www.circle-space.org
Glenn Vogel Maintenance Man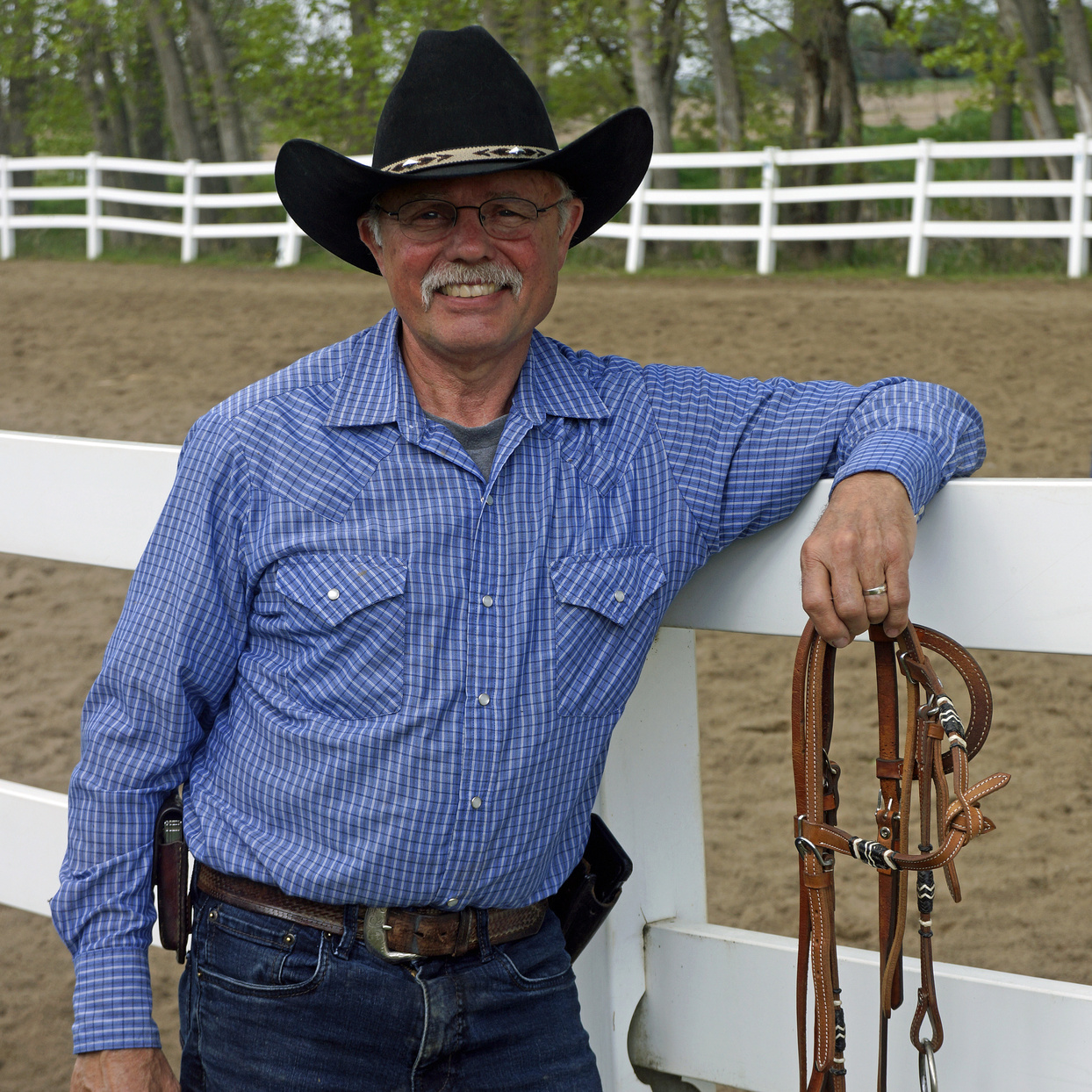 Colleen Stegenga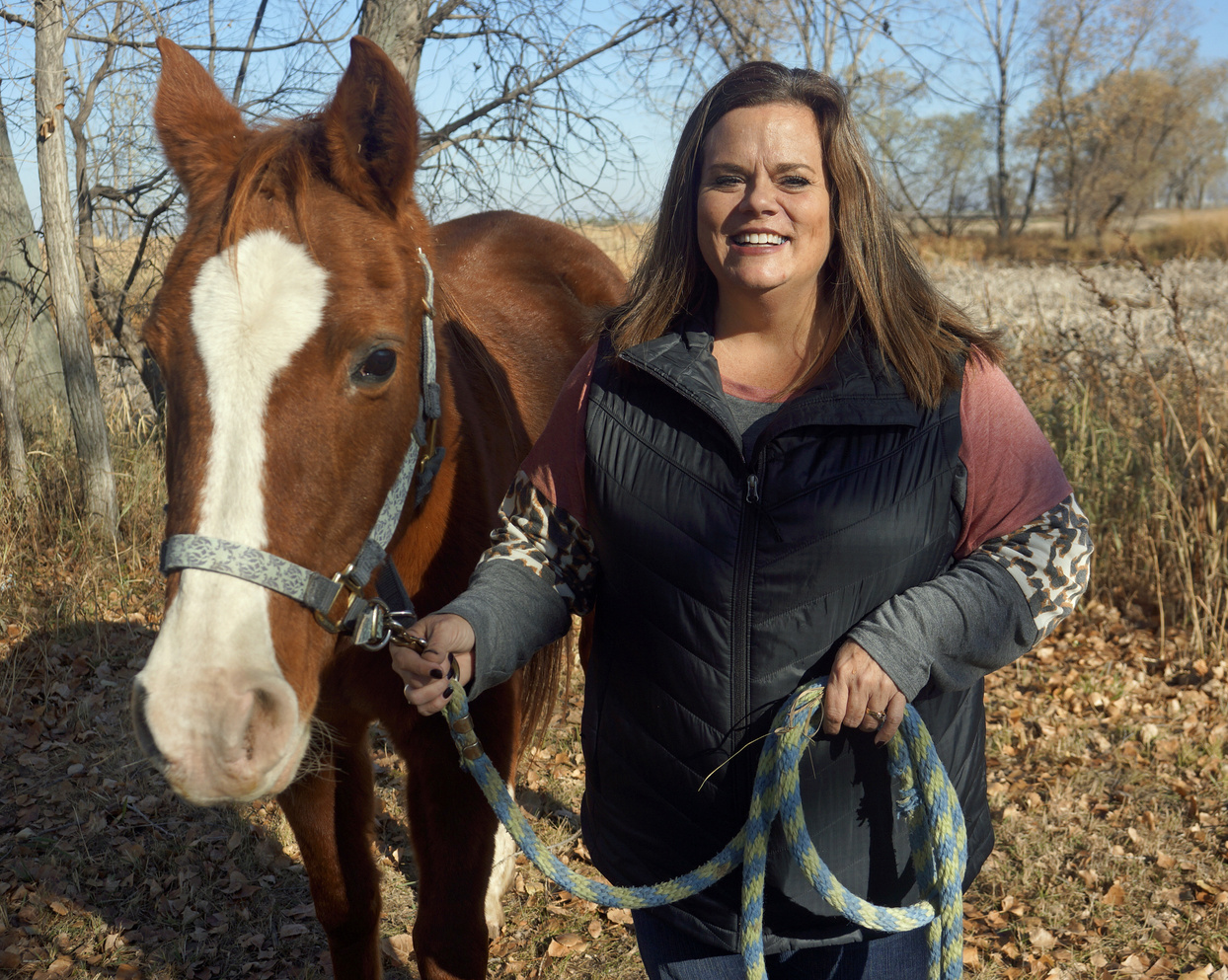 My approach to therapy is best described as relationally based, emotion-focused, and client-centered. When working with children, I believe that playfulness and creativity are important components in client's growth and healing and I utilize creative and expressive therapeutic modalities in most sessions. I am skilled at working with children and their families and believe that parental involvement is important to the therapeutic process whenever possible and appropriate. I have experience working with clients dealing with trauma, major life transitions, grief and loss, anxiety, depression, behavior issues, ADHD, academic and relational struggles, adoption, physical and sexual abuse, and domestic violence.
My most recent passion has brought me to receiving certification in Eagala Equine Psychotherapy. I have been able to witness first hand the healing that horses can provide and the relationships built with these magnificent animals can be life changing. I'm very excited to now offer this service in partnership with HorsePower.
I was born and raised in South Dakota. Having grown up on a farm, I fell in love with being outdoors and caring for our animals. I learned the value of hard work at an early age.
It's because of my strong work ethic and my love of helping, I chose to become a counselor. It is an honor and a privilege to walk beside others on their journey towards healing.
I received my MSW degree from USD in 2016 after a long career helping children and families through my role in a local elementary school. Additionally, after graduate school I worked in a community mental health center for 2.5 years. This experience has given me a solid base of knowledge and experience to work with individuals in a variety of circumstances. I received my private licensure in 2018 and have been seeing clients in my private practice since January 2019.
I look forward to working with you on your journey towards healing.
Britta Barta