Welcome to our program offerings!
Our programs are set up in five eight-week sessions. Riders' eligibility is determined by a HorsePower assessment and a doctor's permission form. All forms (see Resources page) need to be filled out prior to the assessment. All participants must have a physician's signature prior to riding. Additionally, those participants seeing a physical and/or occupational therapist must have their forms completed by the appropriate professional(s). Forms are completed annually, though some may be less often with physician's consent. Please note that there are some conditions that may be a contraindication for riding. This may not mean a rider cannot ride, but it does mean that the individual with this condition must be assessed thoroughly.
We offer the programs outlined below:
Hippotherapy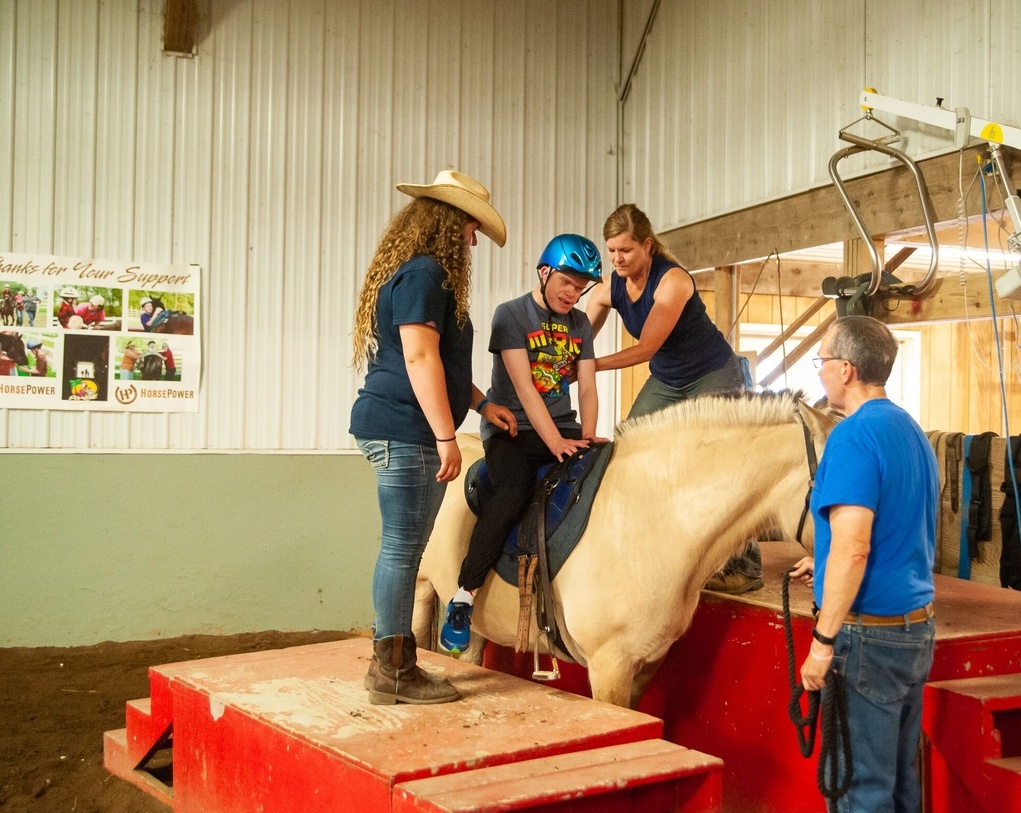 The term Hippotherapy refers to how a licensed therapist, OT, PT or SLP, incorporates the movement of the horse into a client's treatment plan. The therapist skillfully utilizes the horse's movement in conjunction with client positioning and activities on and off the horse to challenge and engage the client's sensory,neuromotor, and cognitive systems achieving functional change. Individuals aged two through adulthood benefit from the treatment strategy of hippotherapy, which addresses skill areas that may inculde balance, coordination, communication, attention, sensory integration skills, and more. This uniquely powerful strategy promotes increased independence and success in daily life.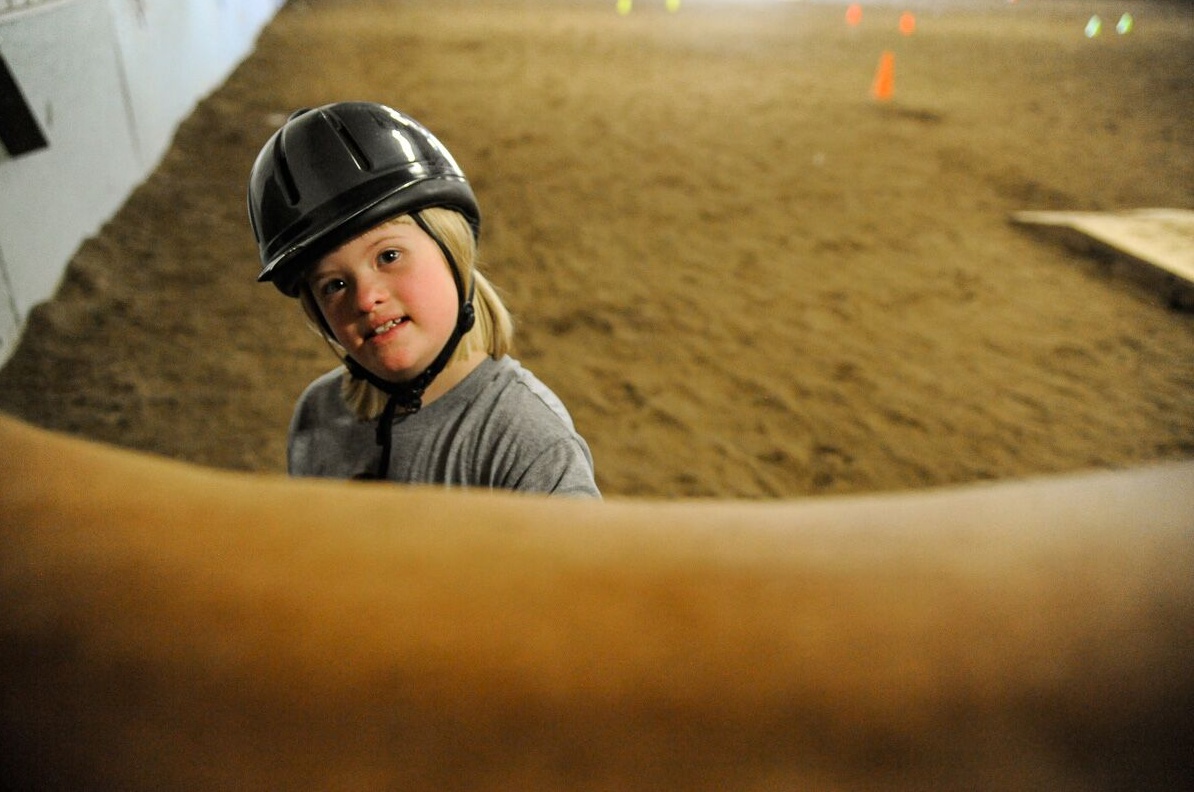 Therapeutic Riding
Goals are established by staff for each theraputic riding client. Lessons are designed to achieve these goals as clients experience personal growth while riding a horse - usually with leaders and sidewalkers. Goals may include physical, emotional, or cognitive progression. Each of these targeted needs demonstrate growth during the sessions as clients bond with their horses.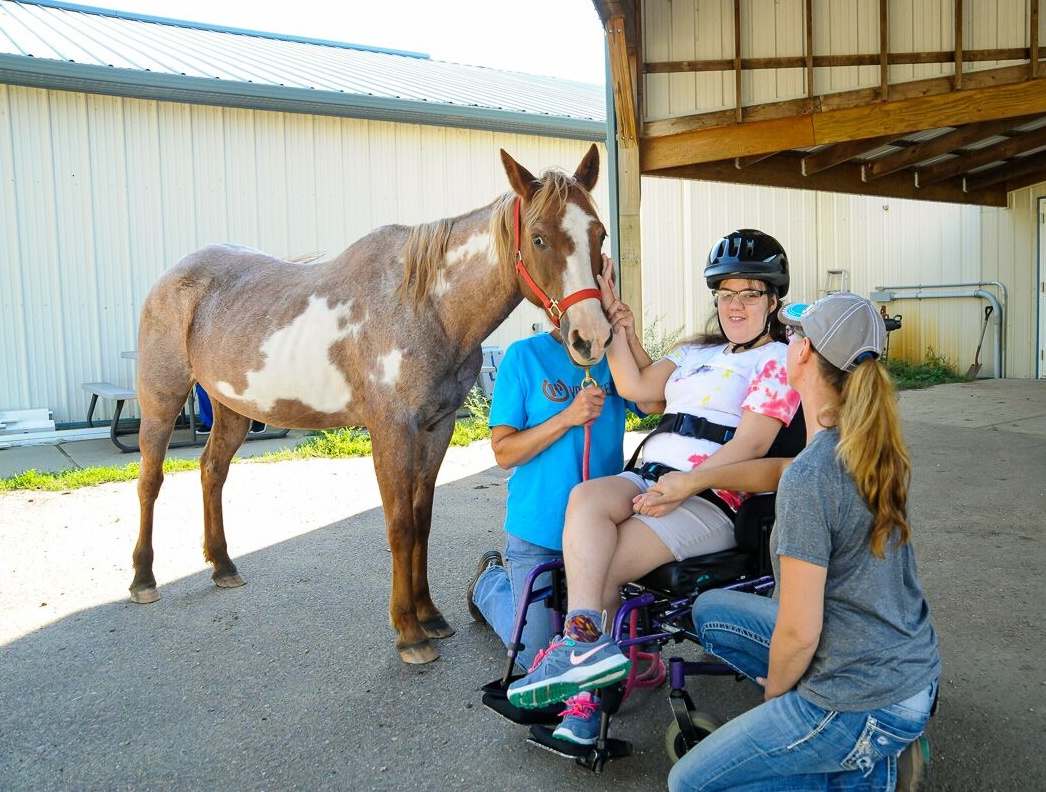 Ground Work
Although physical limitations may keep some clients from riding, they can still participate at HorsePower. The act of grooming and bonding with a horse can provide physical, emotional, and cognitive stimulation. These clients are supervised and led through activities by staff and volunteers.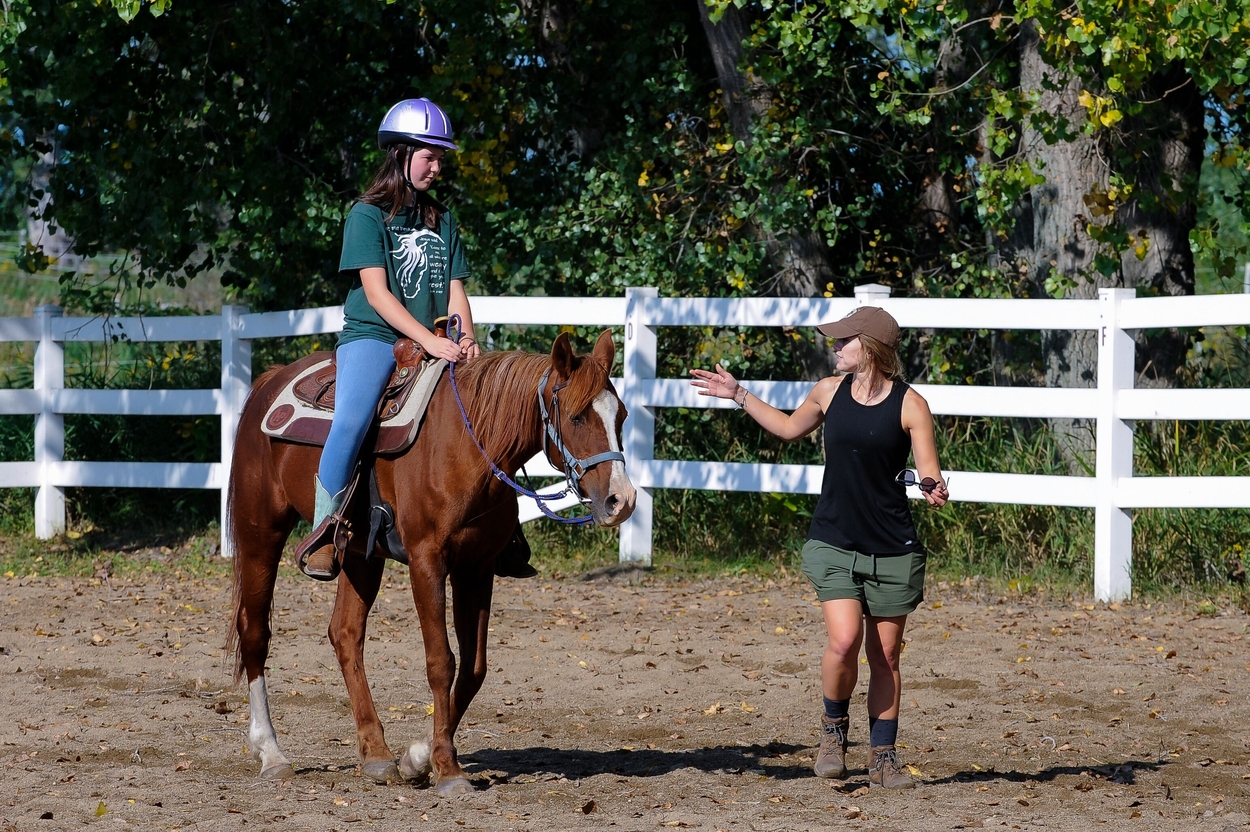 Independent Riding
In the Fall of 2019, HorsePower introduced our newest programming for individuals who are to participate in horse care activities and ride independently. We recognize that there are not many places within the Sioux Falls area to choose from when seeking riding lessons. Since HorsePower has provided Therapeutic Riding, Hippotherapy, and Ground Work sessions for over twenty-five years we feel confident that we have the ability to further serve our community's needs by offering independent riding lessons.
At HorsePower we are able to offer a trifecta of benefits that provide incentive to come ride with us. These benefits include:
Competent, friendly instructors
Safe, reliable lesson horses
Competitive pricing
Independent Riding lessons are scheduled for the frequency you desire. From once a month, to twice a week, we've got a variety of options to suit your needs. Contact the office to get your riding career started, today!
Kola Retreat
Kola, meaning "warrior brother" in Lakota, is a program specifically designed to give fellowship and access to resources for both combat and service veterans across South Dakota. This program was designed to address the need for accessible and relatable mental health interventions for our state's vets. This unique program is comprised of numerous three-day retreats held at our facility during which time health professionals and equine experts come together to walk a journey of healing with our veterans. These retreats make it possible to access a large number of different therapies during one three-day weekend. This is important since many who would seek therapy in the state live too far to take part in talk therapies, EMDR, PEMF, EAGALA, and even group therapy. By compressing all of them into one weekend vets do not have to go far to get access to the help they need. In addition to this, the program is built so that those facing isolation and loneliness have a chance to bond with animals, comrades, and people who can give them the help they need.
* EMDR (Eye Movement Desensitization and Reprocessing)
* PEMF (Pulsed Electromagnetic Field)
* Talk Therapy (Traditional therapy given by a therapist)
* EAGALA (Equine Assisted Growth and Learning Association)
* Group Therapy (Group talk therapy run by a therapist)
Listeners
The Listeners program is designed for individuals interested in working with horses for the purposes of character development, personal growth, and to work on relationship building. Unlike many programs of its kind, Listeners doesn't focus solely on riding but rather the process of gaining and keeping trust with an equine partner. In doing this, participants look at what it takes to be an honest, reliable, and generous member of their 2-being team. This program is vital to the development of skills that allow participants to understand situation from the horse's point of view. This expands world views, encourages close relationships, and teaches healthy boundaries.
Smile Ride
Our Smile Rides are one time opportunities for siblings of children who suffer from chronic illness to come out and enjoy riding one on one with an instructor. These classes are designed to cater to children who may often feel as though their siblings are the center of attention due to their need for more the more intensive attention that comes along with many chronic illnesses or disorders. The Smile Ride is funded completely by the Rebekah's Legacy Foundation.